About us
Meet Organizing Specialist, Debra Lambert
With an eye for detail, I bring integrity, beauty and care to my life and my work.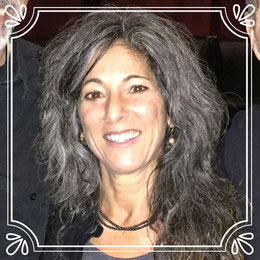 "Debra is a person with high ethical standards, strong problem solving skills, self initiative, admirable stamina, and a refreshing sense of design and aesthetics. I trust her without reservation and enjoy working with her. She has been, and continues to be, of the utmost help to me in a long term household-wide organizing project."   CN, Lafayette

♥ Debra Lambert, Organizing Specialist, Coach, Catalyst.... and Owner of LivingSpaces Organizing 
As a Professional Organizer, I am a Catalyst and Coach for my clients, working with them to create living spaces that look and feel nourishing and are functional and supportive of their needs. I personally work with all my clients. I love my work and find it deeply satisfying to continually witness how this support makes an important and soulful difference in people's lives.


Since 2003, I've been a life coach, professional organizer, and group facilitator. I've supported the well-being of hundreds of people through my soul-oriented programs and services. I have been the event coordinator, marketing director, and host for gatherings with from three to three hundred people.
A Boulderite since 1979, I'm an experienced small business owner, a homeowner and CU-Boulder graduate, with a depth of resourcefulness and appreciation for Boulder and the Front Range. I bring a wealth of experience with customer service and satisfaction, quality control, and detail management, including as the owner and operator of a thriving wholesale dessert bakery and as a personal chef. (Yes, I can help you organize your kitchen!) I have also been a design consultant at an eclectic furniture store in Cherry Creek North.
As a natural organizer with an eye for detail, I have an innate sense of spacial design, for sensing what works and flows for people, and for creating nourishing and beautiful spaces. In my own home, I have enjoyed being very resourceful with economical, creative and beautiful decorating solutions. My home is my sanctuary and others feel that immediately in the space. I can help you create that in your space, as well!

I invite you to call me today to speak about your needs. Experience for yourself the difference that this important support will make in your life. I look forward to speaking and working with you!  ♥
LivingSpaces Organizing
Reclaim your space.... and your peace of mind.
Get Started Today: 720-364-0789
Boulder, Colorado ♥ Serving Boulder, Denver and the Front Range ♥ 80301