Rates , Package Plans and Policies
Save 10-20% with our Package Plans!
With every client, we are aware of the difference that getting organized makes in people's lives. Call us today to get started!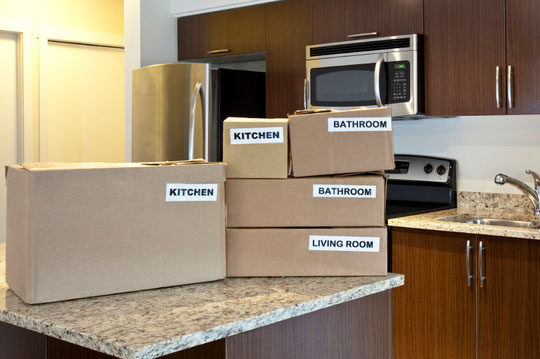 Hourly rates
We are pleased to disclose our rates on our website with the appreciation that busy people like to know this information without having to search for it. ~

LivingSpaces Organizing services are billed by the hour. Our basic rate is $85 per hour. (There are some exceptions for special cases, see below). However, we are pleased to offer you the option to SAVE 10-20% with our Pre-Paid Package Plans, which start at 10 hours. Unless you pre-pay, hours are due on the day that service is provided.

• DIRTY/HAZARDOUS CONDITIONS: At our discretion, due to the more demanding and potentially dangerous and sometimes unpleasant working conditions that are inherent in some spaces, there is a 10-20% surcharge over our hourly rate for projects that are excessively dirty, labor intensive, or involve more extreme working conditions.
This refers to spaces with strong odors (including smoke and pet odors), excessive dirt, dust and fur, extreme heat or cold (i.e. having to wear a coat and our noses are running!), or with insects and rodents. Many garages, attics, sheds and unfinished basements fit in this category, but sometimes homes do, as well. And of course, we reserve the right to not take on some projects that are beyond our scope.

• SUNDAYS and URGENT SCHEDULING NEEDS: We are available for scheduling Monday-Friday, with some availability on Saturdays. SUNDAY scheduling and RUSH scheduling (i.e. where we re-arrange our schedule for you due to your URGENT situation) is available for $95/hour.
Package Plans
Our most popular payment option is with our Pre-Paid Package Plans.
If you are committed to the process of transformation in your Living Spaces and have a large project on hand, this offers you a great value. For example, on the purchase of 40 hours, you'll save $680!

PACKAGE PLANS:
• 10 - 24 hours for 10% discount
• 25 - 39 hours for 15% discount
• 40 or more hours for 20% discount
**Read below for Important Package Plan guidelines.**

"My experience with Debra and her services helped turn a difficult time into a supportive & healing time. Her insight and listening throughout the process opened me up to many creative changes in my home. In a matter of days, she had my home in better balance, and a great stress removed. I feel so relieved. Thank you for your compassion and remarkable decorating skills." SR, Boulder
"Debra has assisted me throughout our house as she helped us move back in after a renovation. Each time she arrives she is hard at work..... she is efficient, encouraging, and a delight to work with. She not only helps me to organize but to make decisions that seem to sit around. She helps with the implementation and she has great resources. The time and money she has saved me is incalculable. I have recommended her to many friends." MM, Louisville

**Read below for Important Policy Information about our services.**
 ••PLEASE NOTE THESE IMPORTANT PACKAGE PLAN GUIDELINES••
• Hours must be paid for in advance, prior to the start of any scheduled hours that the Package Plan applies to.

• Used within 6 months, in minimum of 3 hour increments at a time.
• Package Plans purchases and unused hours are non-refundable.

• Each Package Plan purchase stands on its own. Thus, additional hours purchased are not added on to the previous package.
• Hours are not applicable for cost of purchases made by LivingSpaces on behalf of clients.
**IMPORTANT POLICY INFORMATION ABOUT OUR SERVICES**

• We have a 24+ hour cancellation policy, with notice required by 9 a.m. on the day PRIOR to your cancellation. This includes situations of illness or emergencies. Without this notice, client forfeits HALF the scheduled hours that the cancellation pertains to.

• For recurring schedule changes or cancellations (i.e. 3 within a 1 month period) even with proper notice time, there is a $10 fee per cancellation/adjustment. 
• Rates include client destinations of up to 25 miles OR up to 30 minutes, each way. For destinations beyond 30 minutes, there is a driving time charge of $10 per 15 minutes.

• Payment for services are due on day that services are provided, unless purchased with Package Plan which are pre-paid. We do not bill.

• To accommodate people's work lives, we are available for scheduling on some weekends, as needed.

• Preferred method of payment is by Check or Zelle. Credit Card are accepted at our discretion, and we pass on the service charge to clients.
• Clients are asked to pre-pay for purchases for organizing products made on their behalf. There is a 5% surcharge on purchases made for clients with LivingSpaces' funds.
 • Shopping time for clients is billed at our hourly rate.
LivingSpaces Organizing
Reclaim your space.... and your peace of mind.
Get Started Today: 720-364-0789
Boulder, Colorado ♥ Serving Boulder, Denver and the Front Range ♥ 80301