Our Services
Organizing • DeCluttering • Room ReDesign • Beautifying • Downsizing • Packing/Unpacking
Our services are personalized to meet your needs. Whether you have one area in mind or your whole home needs a make-over, we will help your reclaim your living spaces for flow, function and beauty.
Providing Organizing Solutions For: Kitchens • Pantries • Wardrobes • Closets • Cabinets • Offices • File Cabinets • Paper Management • Garages • Basements • Bedrooms • Mud Rooms • Family Rooms • Craft Rooms • Books • Collections • Photographs • Baby On The Way • Children's Rooms • Toy Storage • Laundry Rooms • Sporting Goods • Outdoor Gear • Guest Rooms • Seasonal Decor • Gift Wrap • Estate Clearing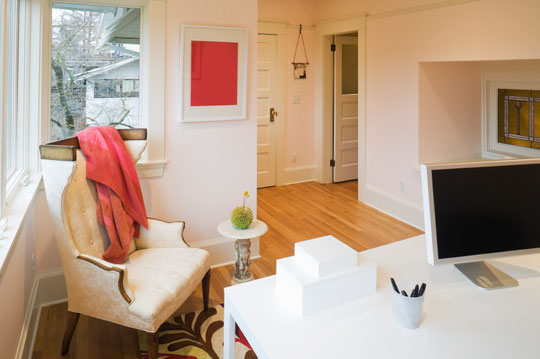 Organizing
• All living spaces and storage areas

• Homes, home offices, business offices and estates

• Sorting, piece by piece

• Eliminating clutter and what no longer serves you

• Storage solutions for your needs and aesthetics

• Filing and paper management
• Creating effective systems for up-keep
• Solutions for photographs, crafts, collections and memorabilia

• Removing unwanted items for donation, resale, and responsible disposal
Room ReDesign
• Reworking spaces to bring them up to date for your current needs
• Setting up rooms for flow, function and beauty
• Clearing out what is extraneous in the space

• Repurposing items on-hand
• Attractive bookshelf use and styling

• Arrangements for pictures, art and collections
• Creative solutions, whatever your budget
Relocations
• Sorting, purging, and packing for move-outs
• Unpacking for move-ins
• Setting up rooms and spaces

• Managing logistics, if desired
Our scope of services also includes....
• Estate clearing
• Personal shopping for organizing products
• Research for products and solutions
• Ongoing scheduling to help you maintain organization and stay on top of details throughout your home

~ Our services do not include general house cleaning, child care, handyman work, or heavy lifting. However, some cleaning is often a component of the organizing work we do, such as wiping shelves and vacuuming in areas that we've excavated. (It's amazing to see the transformation!) We happily do that work alongside our clients, as needed. ~

LivingSpaces Organizing
Reclaim your space.... and your peace of mind.
Get Started Today: 720-364-0789
Boulder, Colorado ♥ Serving Boulder, Denver and the Front Range ♥ 80301