The Organizing Process
We Are Your Catalyst and Coach!
We help you accomplish what you simply don't have the focus, energy or skill for on your own.
What we provide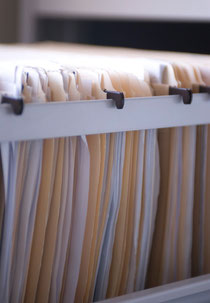 Whatever projects we are working on with you, LivingSpaces Organizing provides you with:
• A gameplan for how we will proceed, including time frame involved

• Hands-on implementation alongside our clients

• Get-it-done spirit and passion

• Clarity and focus for staying on task
• Support for decision-making and fresh perspective
• Personalized and practical organizing solutions throughout your home
• Recommendations for storage products to suit your needs and budget

• Sensitivity to the sometimes emotional nature of the work at hand and what it can bring up
• A kind yet firm touch, and a good dose of humor, when you need some calling-out and levity to move you in the direction of your organizing goals

• Respect for your possessions, privacy and home

• Confidentiality, integrity, care and reliability
• Our personable and friendly demeanor

• True caring for our clients' success and well-being
The Process
• We start with meeting to walk through your space to get an overview of your situation, to understand what's important to you, your challenges and circumstances, and your needs and vision for your space. We then implement a general plan, pick a sensible starting place, and get started.
• Each project and scope of work is unique, based on your unique needs and space. Thus, we don't offer cookie-cutter solutions. We are fond of saying that organizing is more of an art than a science! We bring structure and focus, yet it is a very organic and creative process. We won't know all answers when we begin, but we work closely with you to assess as we go, making adjustments as necessary for real-life flow, function and aesthetics.

• We schedule in minimum of 3 hour sessions. Due to the nature of the work and the focus required, 6 hours tends to be a good day's work. But for projects with an urgency to them, we will schedule longer sessions of 8 hours.

• In most cases, we work alongside our clients because the process is inherently interactive, needing your ongoing input. However, if your circumstances require it, we can work on our own, with your guidelines, of course.
Sanity is on the way
"Thank you so much for helping me regain my sanity. I so appreciate how you "see" things. I am amazed at how the stress has left my body just knowing things are handled". SM, Boulder
Your Catalyst and Coach
We understand that getting organized can feel daunting. Sometimes clients feel embarrassed that they are needing help. Please know that it is all okay. At LivingSpaces, we do not judge you. We have great respect for the human experience!

Our clients consistently share with us that they deeply appreciate that we are a catalyst and coach for them to accomplish what they simply don't have the focus, energy or skill for on their own.
We can work with you on very small levels of detail.... for example, sorting and filing every piece of paper in your office, if you need that kind of support.... to larger scale projects of re-arranging storage spaces, and re-creating your living spaces for flow, function and beauty. Piece by piece, we'll work with you to get it done.

LivingSpaces Organizing
Reclaim your space.... and your peace of mind.
Get Started Today: 720-364-0789
Boulder, Colorado ♥ Serving Boulder, Denver and the Front Range ♥ 80301